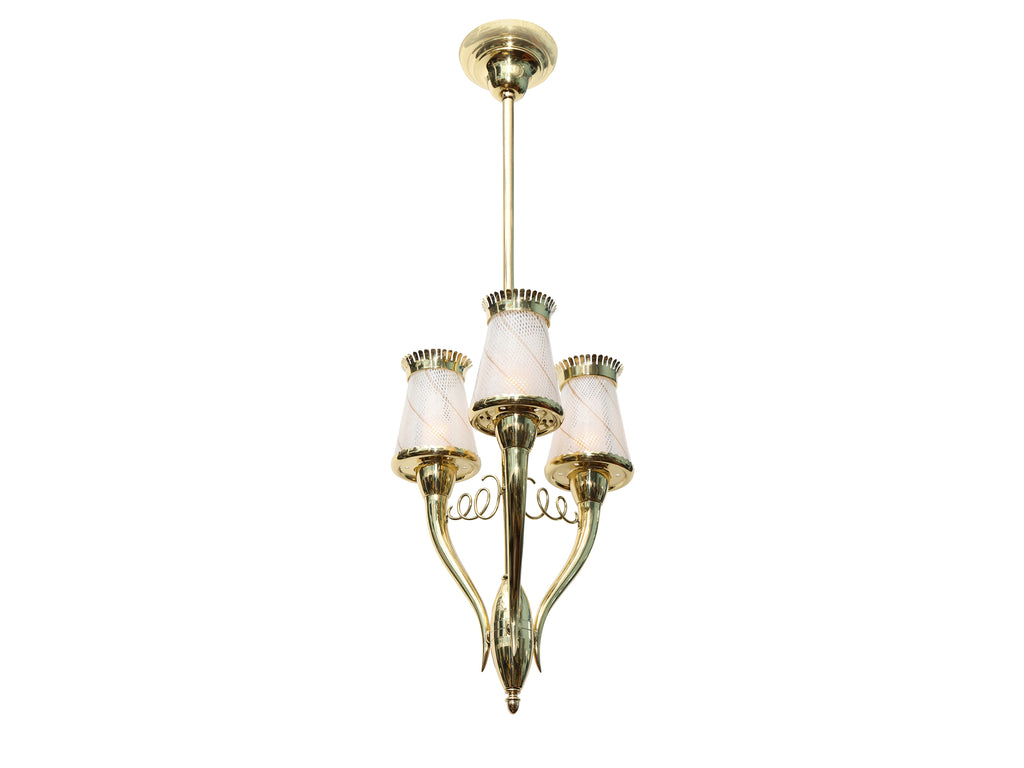 Three Light Italian Pendant
<!- Country & Date ->Italy | c. 1948
Beautiful hanging light in polished brass. 3 horn-shaped arms, each holding one candelabra socket. Murano-glass filigrana shades, and crown shaped caps.
<!- DIMENSIONS ->
h. 38.0" diam. 14.0"
<!- ARM H. SEAT H. ->
Condition: Very good condition. The brass has been polished out and lacquered. All new sockets and wiring.
<!-DIMENSIONS ->
Ref: 62 IT 25
200 Lexington Avenue, No. 1510
New York, NY 10016
212.965.8919 | info @ donzella.com