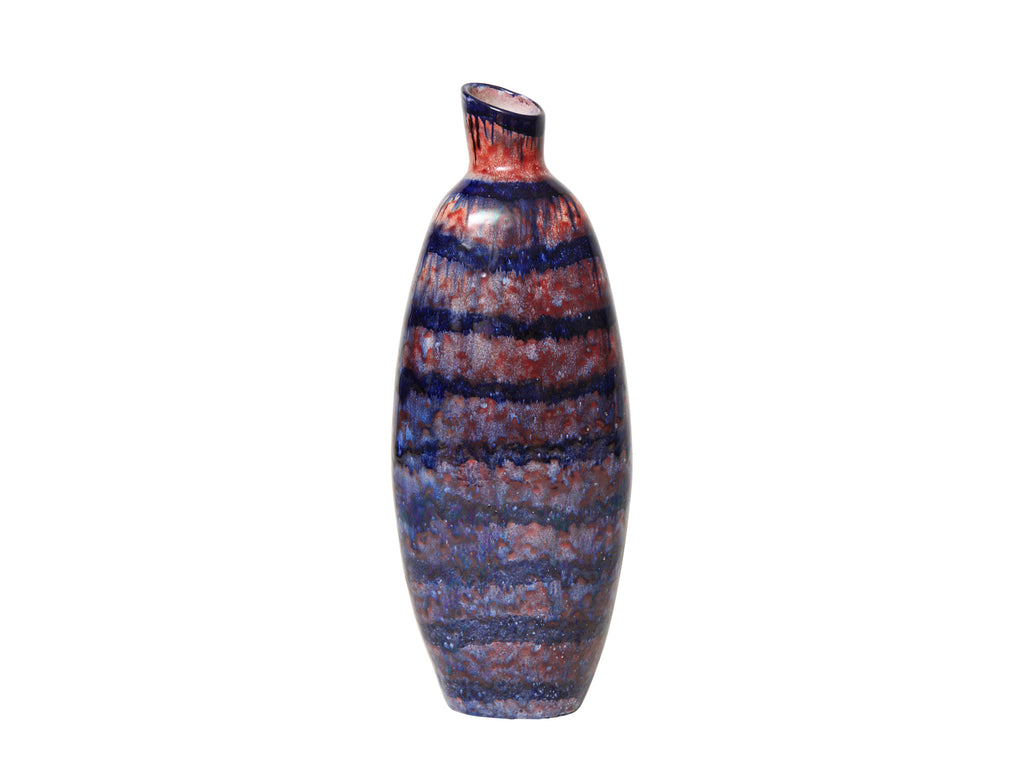 Handmade Ceramic Bottle by Torviscosa
<!- Country & Date ->Italy | c. 1960
Irregular bottle form with slant-cut mouth at top. High fire glazes in mottled reds & blues create a beautiful effect. Really fine example of mid-century Italian ceramics. Signed on bottom.
<!- DIMENSIONS ->
h. 16.75" w. 7.0" d. 6.0"
<!- ARM H. SEAT H. ->
Condition: Excellent condition. No cracks, chips or repairs.
<!-DIMENSIONS ->
Ref: 10 TV 01
200 Lexington Avenue, No. 1510
New York, NY 10016
212.965.8919 | info @ donzella.com