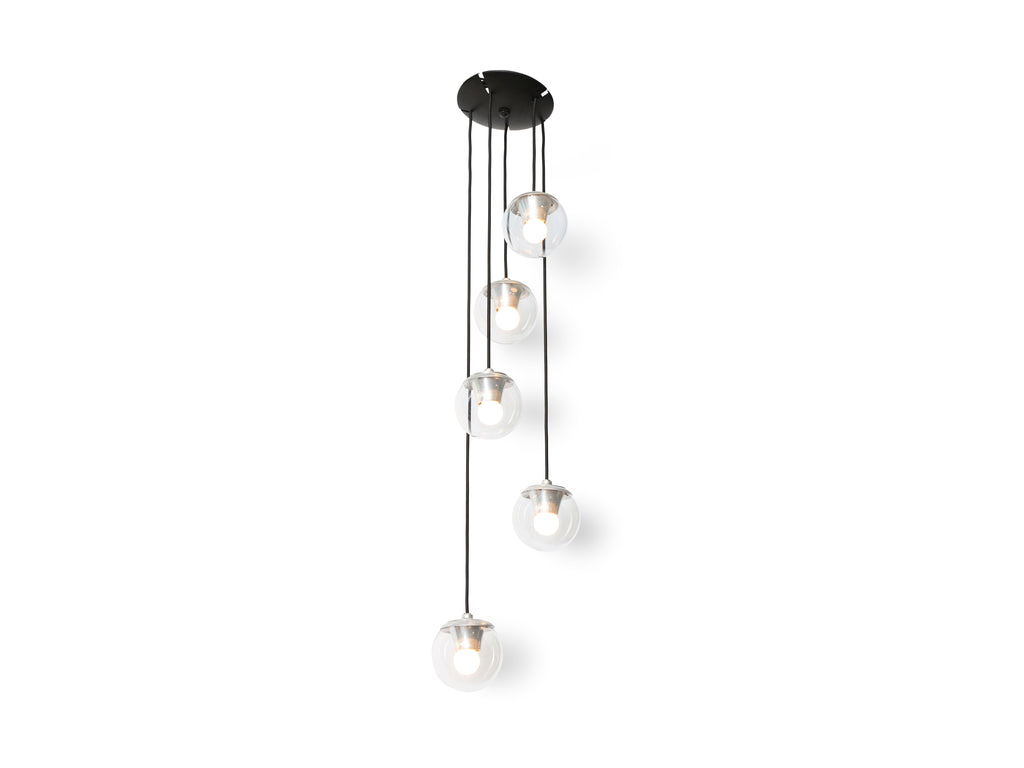 No. 2095, 5-Light Hanging Fixture By Gino Sarfatti for Arteluce
<!- Country & Date ->Italy | c. 1958
Cascading light with five glass globes hanging at different heights. Each orb contains one edison sized socket. A beautiful and rare Sarfatti design.
<!- DIMENSIONS ->
h. 48.0" diam. 10.0"
<!- ARM H. SEAT H. ->
Condition: Very good condition. Recently re-wired with new sockets added.
<!-DIMENSIONS ->
Notes: Literature: Gino Sarfatti, Selected Works, 1938-1973. Pgs. 298-299, 473. Restoration & condition: Metal & glass have been cleaned. All wiring and sockets have been replaced.
Regular price
$10,500.00
/
Ref: 62 GS 05
200 Lexington Avenue, No. 1510
New York, NY 10016
212.965.8919 | info @ donzella.com